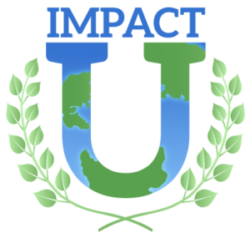 Impact U is a community created to
provide a unified and collaborative
platform that educates students,
investors, and financial advisors,
alike, about Impact Investing.
Read About Us In
We believe that sharing impactful experiences from Impact Experts
and thought leaders will spread knowledge of impact, creating a bigger impact
and a better world. Impact together is bigger and better.
©2016 Impact U. All Rights Reserved.
This content is property of Impact U and is not to be duplicated
or redistributed without prior written consent.
Not an offer, recommendation or solicitation to buy or sell.
Further information is available upon request.